Don't just take our word for it…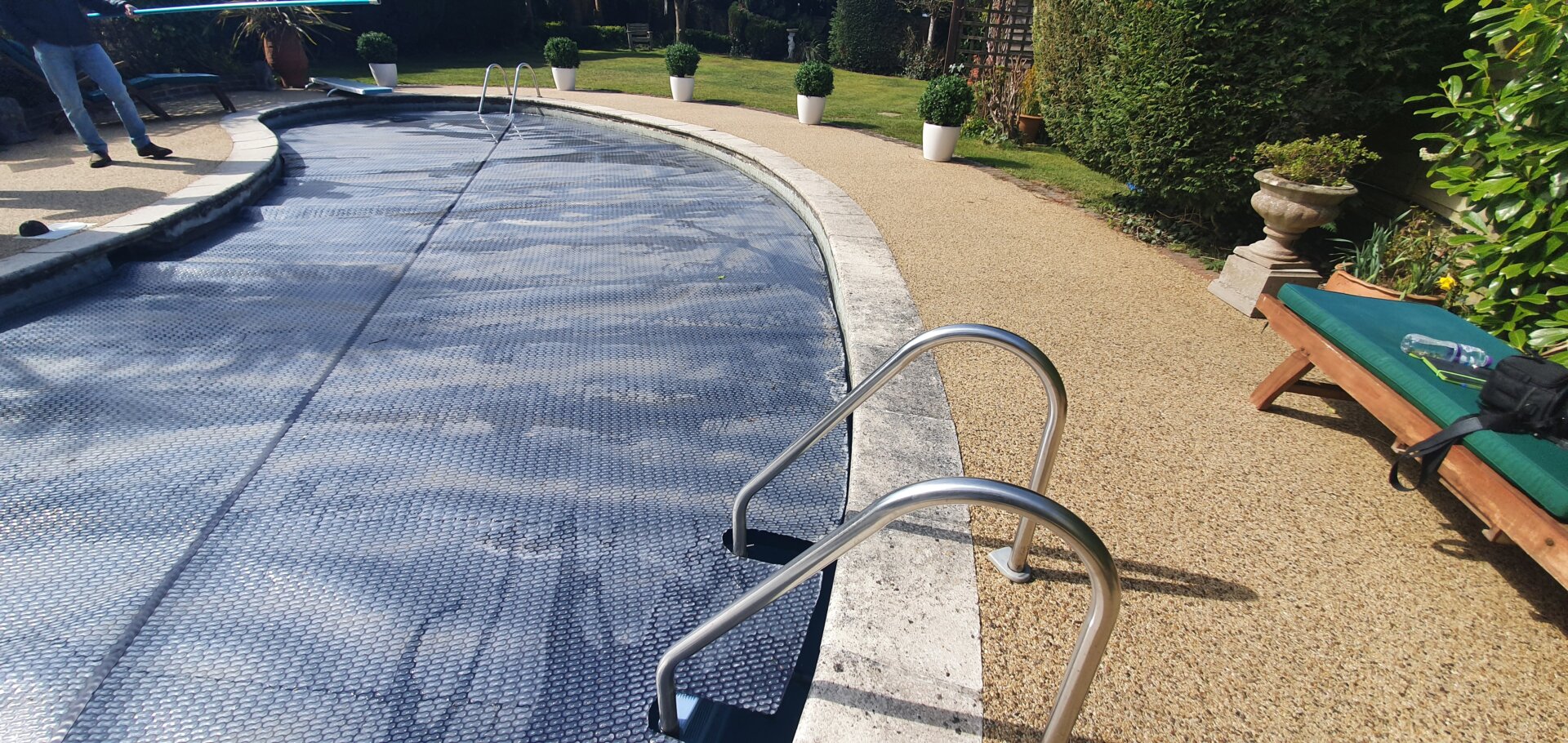 Spring time start up revealed clear water with just a few leaves to clear away
Update 2022:
Checked under Pool cover the other day and all superbly clear and ready for a swift opening when things get a little warmer…..unbelievable!
This year has been a dream, thanks to my new [EnergyGuard™ Selective Transmission] GeoBubble™ pool cover. Spring time start up revealed clear water with just a few leaves to clear away.
Graham Stewart, East Sussex, UK

After using the cover the algae was dead within a week or two
Very impressed with my EnergyGuard™ Selective Transmission pool cover. I have a natural, unheated swimming pool. Water is circulated through bio filter to keep it clean without chemicals, but clearing the algae after its winter shutdown can be a problem. (Think pea soup!) However, after using the cover the algae was dead within a week or two and vacuumed out of the pool with ease. It has even killed off the biofilm which makes the walls of natural pools quite slick, so I'm delighted, and the pool water is sparkling clear in record time.
Elaine Roberts, UK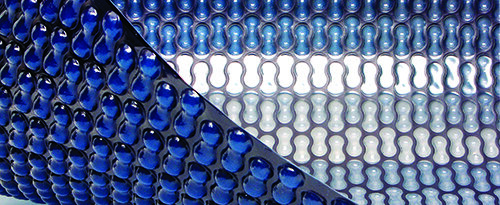 The water was so warm, it even gave my wife the excuse to go for a dip!!
I called [Plastipack, manufacturer of the GeoBubble™ material] to get advice regarding the right cover for my pool. The help and advice I received, couldn't have been more helpful, and enabled me to make my choice. When we received the EnergyGuard™ Selective Transmission cover, and covered the pool, I found the quality of the material was excellent.
James Fitzpatrick-Ellis, Hampshire, UK