In case you weren't aware, this week (August 23rd- 28th, 2020) was World Water Week. Normally, there'd be a huge international event in Stockholm, Sweden to celebrate, but this year, as with many things, it has become a virtual event, with attendees encouraged to visit remotely via WWWeek At Home.
For many of us water is something we have simply come to take for granted. However, as more nations identify the issue of water shortages, and pressure on water storage grows globally, we must take greater consideration of how we are using – and potentially wasting – this invaluable resource.
The most important thing any environmentally conscious pool owner should be doing is covering their pool when not in use. During a pool season in the UK the average uncovered pool will lose approximately 21,780 litres* of water to evaporation – equivalent to 270 baths, or over 87 thousand cups of tea! A pool covered with a high performance Guard cover will save approximately 192 thousand litres* within the cover's warrantied lifespan
* Based on an 8x4m pool (41600 litres) in the pool season (182 days a year) in the UK.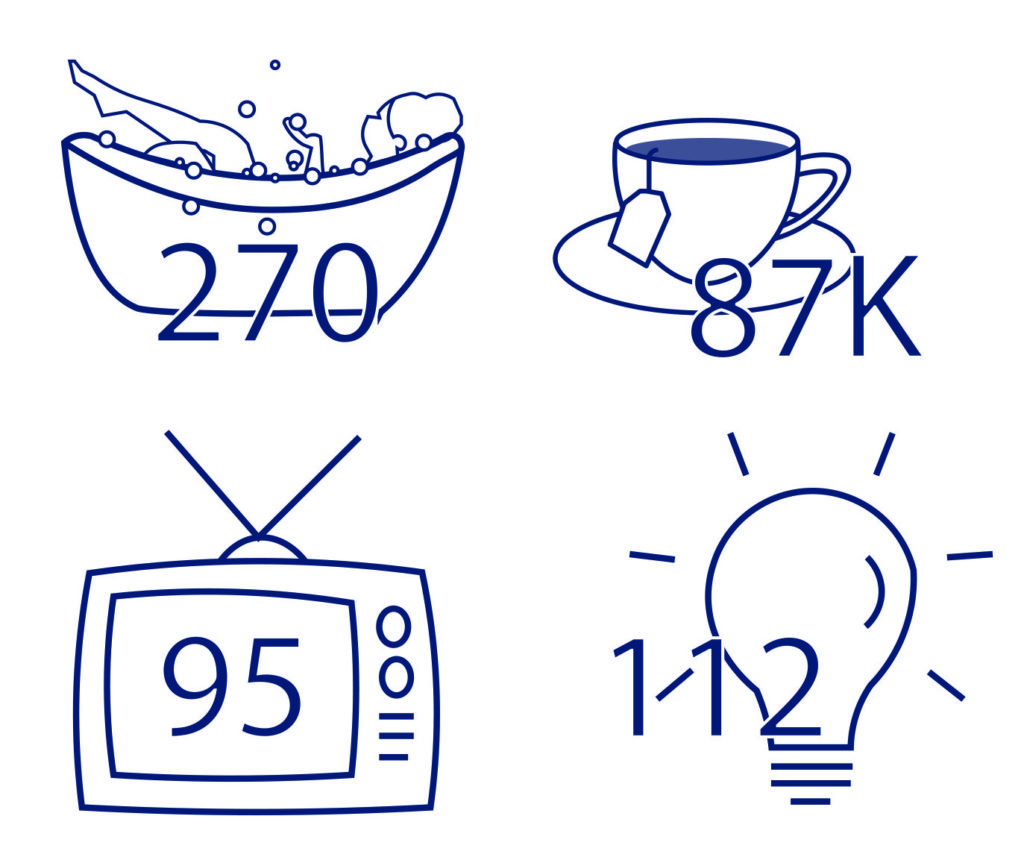 The water saved by covering your pool and preventing evaporation for one season is enough for 270 baths or over 87 thousand cups of tea. The energy saved in the same period is enough to power your TV for 5 hours a day for 95 days, or enough to power 112 15-watt light bulbs for a year 24 hours a day.
A GeoBubble™ cover provides a physical barrier over a pool, eliminating 98% of evaporation from the water surface. By doing this a GeoBubble™ cover will also reduce heat loss by up to 70%, resulting in a pool which is warmer for longer! By covering your pool your pool heater doesn't have to work as hard, saving you money on your energy bill.
Find the GeoBubble™ cover that's right for you.
Smart Water Mark
GeoBubble™ covers have been recognised for their ability to conserve water, and have been approved for the Smart Water Mark – an organisation that recognises products for their water saving capabilities.
"With a rich and unique history spanning 29 years, World Water Week has developed into the world's most influential, innovative and dynamic movement focused on transforming global water challenges.
World Water Week is organized by the Stockholm International Water Institute (SIWI) and takes place in Stockholm, Sweden on an annual basis. It has been the focal point for global water issues since 1991.
It is foremost a collaborative learning experience, providing a unique forum and opportunity to facilitate the exchange of views, experiences, and practices between the scientific, business, policy and civil society."
World Water Week.org, 2019, This Is World Water Week, viewed: 26/8/20 https://www.worldwaterweek.org/about/about-world-water-week