Using EnergyGuard™ Selective Transmission to Reduce Pool Costs
With the continued increase in global energy prices, alongside growing environmental concerns, maintaining an energy efficient swimming pool has become more important than ever. With this in mind, we recently tested the effectiveness of EnergyGuard™ Selective Transmission in saving energy costs whilst being used alongside a heat pump.
The testing took place at our unique on-site testing facility, consisting of 5 identical pools in the South East of England, UK. One of these 8m x 4m pools was covered with an EnergyGuard™ Selective Transmission cover, and the other left uncovered to act as a control. Both pools were heated using identical 12.5kWh heat pumps, which were on timers and set to 28°C.Over the course of the 16 day test in August 2022, the cost of heating the uncovered pool was £65.62 (76.48 €), whereas the pool covered with EnergyGuard™ Selective Transmission cost just £5.64 *(6.57 €), a saving of over 90%.
Read the full case study here
*These prices were calculated in accordance with Ofgem's Energy Price Cap in the UK, which was set at 34.0p/kWh at the time of publication (February 2023) – https://www.ofgem.gov.uk/publications/latest-energy-price-cap-announced-ofgem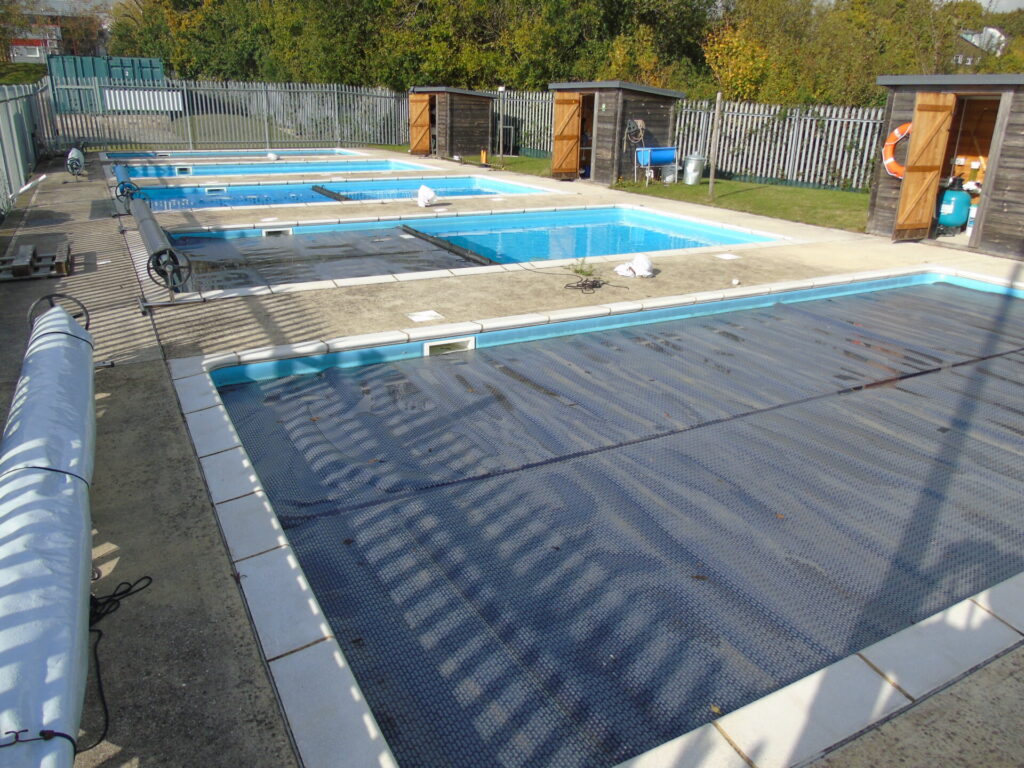 What makes EnergyGuard™ Selective Transmission unique?
Launched in 2015, after years of testing and development in conjunction with the University of Surrey, EnergyGuard™ Selective Transmission is the first swimming pool cover material proven to increase solar gains while also inhibiting algae.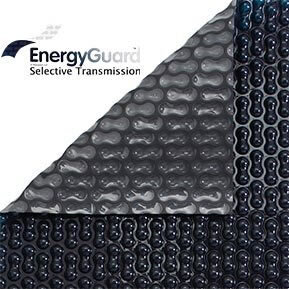 In the years since its launch, testimonials from happy pool owners have shown the efficiency of the material as a winter pool cover, with customers thrilled at how quick and easy it is to get their pools ready to open once the season starts again, thanks to the materials ability to inhibit algae.
In 2018, our Research and Development team were awarded the Business Innovation Award from the Institute of Physics at a ceremony at The Houses of Parliament in recognition of the ground-breaking work that went into the development of this best-selling product.