Boy, the temperature was VERY refreshing to swim in last night!
29th June 2023, 2:42 pm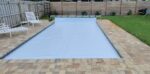 Covering at daytime, removing at night… That's what I did yesterday, and temperature worked out great. Only increased a degree over the day, and I didn't get the cover on until 11am… And that was with chiller off of course. Can leave chiller on, and [CoolGuard™ Ultra] can hold steady temperature with minimal use. Boy,…
CoolGuard™ Ultra has exceeded my expectations in many ways
21st October 2019, 11:50 am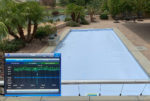 UPDATE FEBRUARY 2022: I am coming up on almost 4 yrs of having the CoolGuard™ Ultra, it has been a great product, I installed it 5/23/2019. With our desert climate and heat it has surpassed any cover I have had before in all regards.